6650 E. Broadway • Mt. Pleasant, MI 48858
Phone: 989-775-4750 • Fax: 989-775-4770
Open Mon. thru Sat. 10am - 6pm • Closed Sundays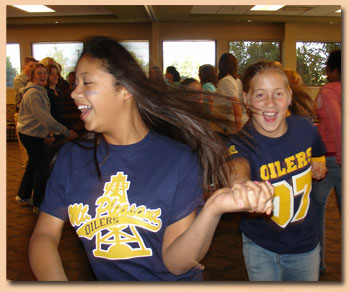 A song and dance presentation given by the Anishinabe performers is a unique option that the Ziibiwing Center offers for your next meeting or event. This onsite or offsite performance is a one-of-a-kind experience that your meeting attendees or event guests will remember for many years to come. Men and women dancers perform traditional style dances, while men perform the grass or fancy feather style dances, and women perform jingle dress and fancy shawl style dances.
For more information about incorporating this cultural experience into your next meeting, contact the visitor services coordinator at 1-800-225-8172 Ext. 1-54738 or
989-775-4738.
Download dance descriptions & price matrix below: