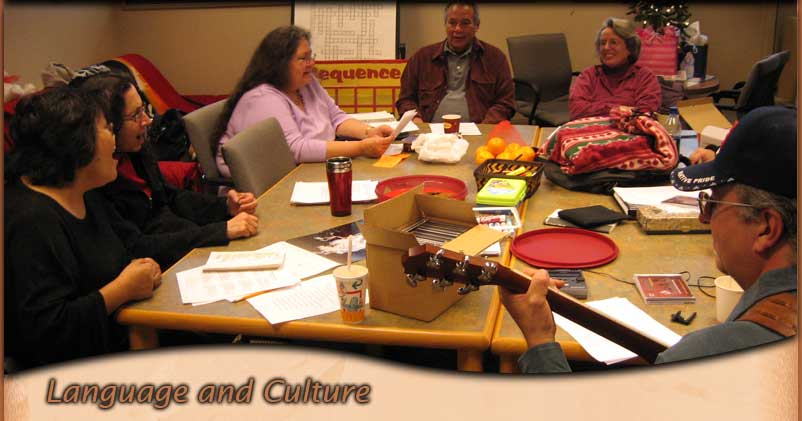 The Ziibiwing Center of Anishinabe Culture & Lifeways is deeply committed to promoting our culture, history,
and Anishinabe Language. In addition to our ongoing exhibits and programs, we offer special cultural events, workshops,
and other culture and language opportunities throughout the year. Please see our calendar tab above for information on upcoming events.

Other Culture & Language Resources
SCIT 7th Generation Program //www.sagchip.org/sevengen/index.htm
SCIT Annual Pow Wow //www.sagchip.org/pow-wow/index.htm
Midewiwin Society //www.sagchip.org/midewiwin/index.htm
SCIT Anishinabe Language Revitalization Dept. //www.sagchip.org/language/index.asp
Ogitchedaw Veteran & Warrior Society //www.sagchip.org/warrior_society/index.htm

Videos
Downloads
Sing along with our Lil' Language Warriors as they sing the "Animal Song"!
Anishinabemowin Valentine's Cards
Performance Circle Twinkle TwinkleVideo
Anishinabemowin Web Resources

Note: The websites listed on the page do not necessarily reflect the views or beliefs of the Saginaw Chippewa Indian Tribe of Michigan or the Ziibiwing Center of Anishinabe Culture & Lifeways. As with any website, be sure to cross check any information you find for reliability and accuracy.
Visit the Web Resources page