Professional Development Opportunities
Topic specific presentations may be booked for an onsite or offsite learning experience. The following topics are recommended for adults, and are some of the most common presentations requested: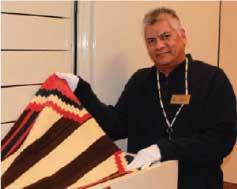 CULTURAL RESOURCE MANAGEMENT
Ziibiwing Center Collections & Conservation: The permanent, educational, sacred, and ceremonial collections of the Saginaw Chippewa Indian Tribe of Michigan, managed by the Ziibiwing Center are a bridge through time where the past meets the present. The Cultural Resource Management Department of the Ziibiwing Center provides a safe and secure environment for the maximum care of the collections for the next Seven Generations. Learn about our collections, the collection acquisition process, and the conservational techniques used to protect our collection pieces.
Diba Jimooyung Permanent Exhibit Development: Our Diba Jimooyung Permanent Exhibit offers programs for all ages to learn about the original people of the Great Lakes and our struggles to hold onto our land, language, and lifeways. Learn about how we developed the fifteen areas of our exhibit, woven around the Seven Prophecies, to help educate others on our perspective of historical and contemporary issues.
Native American Graves Protection and Repatriation Act (NAGPRA): The Tribal Council for the Saginaw Chippewa Indian Tribe of Michigan appointed the Ziibiwing Center as the Tribal Historic Preservation Office. The Ziibiwing Center is charged with locating, preserving, protecting, and maintaining the Tribe's historic and cultural resources. We also handle all Native American Graves Protection and Repatriation Act (NAGPRA) related issues including disposition and reburial.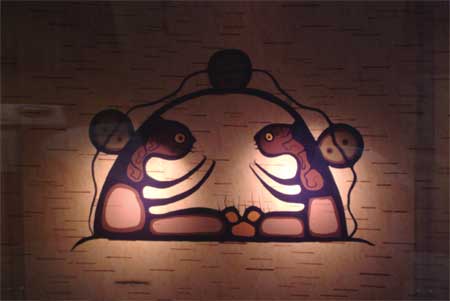 DIVERSITY APPRECIATION
Anishinabe Spirituality: We will share a look at the spiritual world through the eyes of the Anishinabek. You will learn about the Seven Grandfather teachings that are guiding principles for us to live a balanced life, as well as other important Anishinabe beliefs, stories, and ideas that shape how we live as a people.
Two Spirit Identity Lesbian, Gay, Bisexual, Transgender (LGBT): In some North American Indian Tribes gender roles were not always strictly reserved for men or women, and sometimes males would take on women's roles and vice-versa. Sexual diversity was present and acceptable in many North American Indian cultures. Learn about North American Indian LGBT peoples' place in both the past and contemporary societies. Discover how these groups were affected by colonization from the Europeans.
Tribal Sovereignty & Treaty Rights: American Indian Tribes hold a special and complex relationship with the United States Federal Government. Since the first interactions between Tribes and the Federal Government, Tribes have had implied sovereignty that extended to treaties in which the government negotiated with them as independent nations. Learn about these complex issues and how treaty rights and sovereignty are still very important issues for American Indian Tribes.
RESEARCH
Historical Resources & Research: The Ziibiwing Center archives hold the historic resources of the Saginaw Chippewa Indian Tribe of Michigan. Explore what is held in the archives and how to research and access the Ziibiwing Center Collections.
Archival Organization & Care: Learn Ziibiwing Center techniques for the preservation, organization, and care of historical documents & compiled family histories. Information presented on document conservation, use, and organization.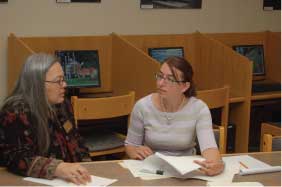 Professional Development Opportunities Pricing
AT ZIIBIWING CENTER: $50 per ½ hour; $100 per hour (per speaker + room fee)
OFFSITE: $200 for the 1st hour, $50 for each additional ½ hour (per speaker + mileage & accommodations if needed) Minimum of $200.
Please contact our Sales & Events Coordinator at (989) 775-4744 for more information or to make reservations.