6650 E. Broadway • Mt. Pleasant, MI 48858
Phone: 989-775-4750 • Fax: 989-775-4770
Open Mon. thru Sat. 10am - 6pm • Closed Sundays


Ziibiwing Blog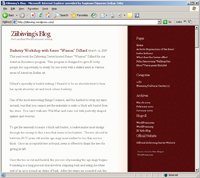 The Ziibiwing Center blog offers a unique insight into exhibitions and cultural events that take place here.  Learn about artifacts, rituals, and history that compliment both our permanent exhibit, Diba Jimooyung (Telling Our Story), and our changing exhibits.  Brief summaries about current exhibits and what the Ziibiwing Center offers are available on connecting pages.
http://ziibiwing.wordpress.com/
E-Noodaagan Newsletter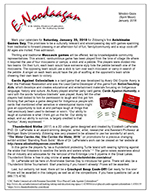 A bi-weekly electronic newsletter documenting the events at the Ziibiwing Center.