Save the Date!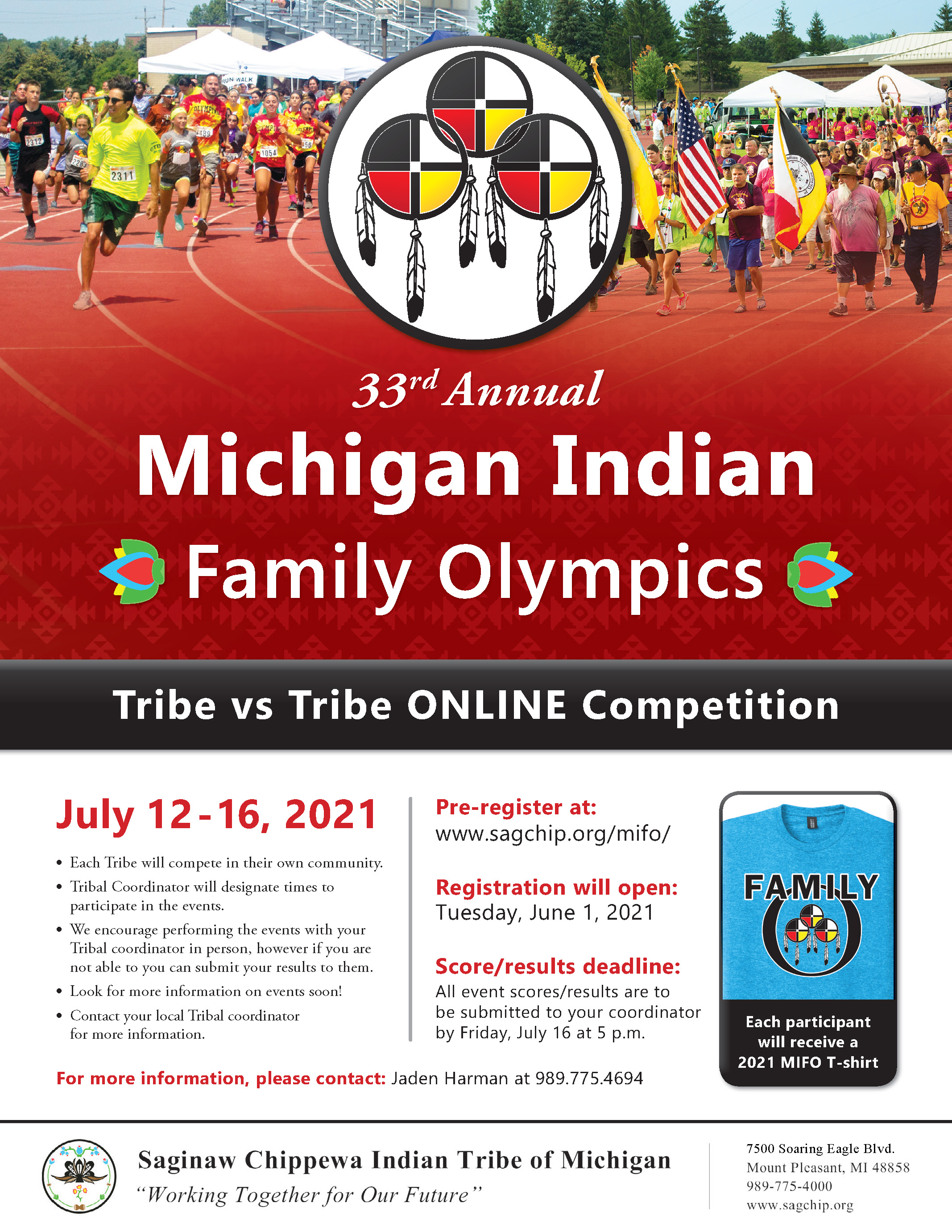 Click for full PDF
Tribe vs Tribe
ONLINE Competition
July 12th – 16th
---
Each Tribe will compete in their own community
Tribal Coordinator will designate times to participate in the events
(We encourage performing the events with your tribal coordinator in person, however if you are not able to you can submit your results to them)
Contact your local tribal coordinator for more information
All event scores or results are to be submitted to your coordinator by Friday, July 16th at 5pm.
Functional Fitness Event Guide
Thank you for participating in the Michigan Indian Family Olympics!
Please join us again next year!
---