Art Walk Central 2015
AUGUST 1 - AUGUST 22
Dowload a flyer for this event (.pdf)
MARCELLA HADDEN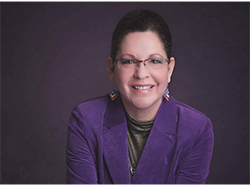 As a photographer, I capture nature in a simplistic manner. In order to take nature photographs I have to become part of nature itself. It is delicate work that takes time and patience. My Ojibway culture inspires my photography. Birds and turtles are part of our ancient clan system that we identify with. Some images, such as the sun rising or a summer moon, are names that are given to us in Naming Ceremonies and another way in which we identify with the natural world. My work is one snapshot at a time, that is frozen for eternity. I study my subjects and notice the fine details long after they are gone. I like to enhance the colors of my photographs to make them more dramatic. The challenge, as with any important decision, is to decide which photographs get to live and speak to the world in a way that only nature intends.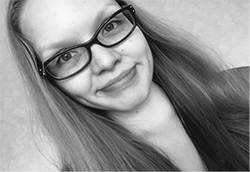 ALLYSSA SHAWBOOSE - YOUTH
Growing up, I was immersed in the Disney culture through toys, movies, places, etc. My parents introduced me to the most magical places...Disney World and Disneyland. Watching their movies has always put a smile on my face, which was the intent of Walt Disney himself. The photographs in my presentation are from two different time periods, 1955 (Disneyland's opening day) and 2015 (when I visited), which shows how the magic of Walt Disney's imagination has lasted. We both believe(d) that all of the artists and builders of the world can actually change it through the active use of imagination.
2015 NativeFest Welcomes Ricardo Caté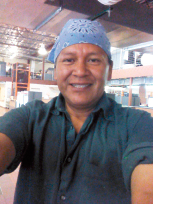 Ricardo Caté is from Santo Domingo Pueblo in New Mexico. He is the father of three and a former Marine. He taught 7th & 8th grade Social Studies for a few years and GED classes in 2011-2012. He also teaches art classes to youth during the summer. Caté has been cartooning since 7th grade and drawing the cartoon "Without Reservations," for the Santa Fe New Mexican newspaper for 8 years.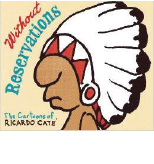 His book is also entitled Without Reservations. In addition to teaching and cartooning, Caté does stand-up comedy, shoots short films and is a "keeper of my kewa pueblo heritage." Some of his work and merchandise is available on his website at www.ricardocate.com
NATIVE SKYWATCHERS: Reach For The Art In The Sky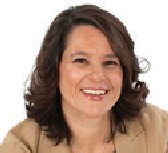 Annette S. Lee is a professional artist and astronomer who is also mixed-race Dakota-Sioux. Recently she painted/co-painted two well-received Native star maps: Ojibwe Giizhig Anung Massingaagan and Dakota Wichanpi Wowapi Makoce. Annette taught art full time for four years at Fond du Lac Tribal & Community College. She is currently a Professor of Astronomy & Physics at St. Cloud State University and Director of the Native Skywatchers research and programming.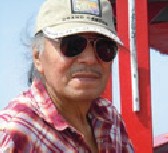 William Wilson is Ojibwe from Ontario, Canada near Lake Nipigon (Animbigon Zaaga'igan – All you see is water). He was born and raised at his grandparent's house, everyday speaking Ojibwe and living in a traditional way. Winter camp, snowshoeing, trapping, fishing, moose hunting and blueberry picking were a part of everyday life. William paints brightly colored, traditionally inspired, Ojibwe style X-ray paintings. His artwork is motivated by his close connection to culture and dreams. William taught for several years at an Ojibwe Culture immersion school in Wisconsin. Currently William is a culture and language consultant for Fond du Lac Tribal & Community College and a Native Skywatchers team-member.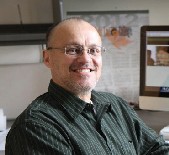 Jeff Tibbetts (Gaagige Giizhig) (Ojibwe) is from the Fond du Lac Indian Reservation (Nagaajiwanaang) located in Northern Minnesota. Currently, he is the Title III Project Director at the Fond du Lac Tribal and Community College. Jeffrey has been affiliated with the Native Skywatchers for several years. He is a self-taught artist who uses various materials for self-expression. He creates sculptures in wood, bone, or stone but has also used alternative methods and found materials, such as rusty cans, wire, old calendars or photos and blue glass in some of his work.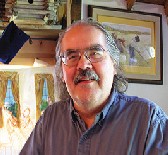 Carl Gawboy (Ojibwe) was born in Minnesota and taught at the College of St. Scholastica in Duluth. Several of his mural paintings are installed throughout Minnesota. "I have been referred to as the 'Ojibway Norman Rockwell.' My work primarily defines Ojibwe culture between 1850 and 1950, a century that best synthesizes Ojibwe activities and technology in transition because of European influence. Among my favorite themes is the spirit of everyday life depicted in rituals, harvesting, ricing, hunting, canoeing, and storytelling. I like to think that my paintings are "of place". There's a lot of gloomy sky, swampy landscapes, storm-tossed lakes and Jack Pines. The people I paint belong in those landscapes."