NATIVE SKYWATCHERS: Reach For The Art In The Sky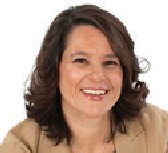 Annette S. Lee is a professional artist and astronomer who is also mixed-race Dakota-Sioux. Recently she painted/co-painted two well-received Native star maps: Ojibwe Giizhig Anung Massingaagan and Dakota Wichanpi Wowapi Makoce. Annette taught art full time for four years at Fond du Lac Tribal & Community College. She is currently a Professor of Astronomy & Physics at St. Cloud State University and Director of the Native Skywatchers research and programming.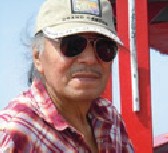 William Wilson is Ojibwe from Ontario, Canada near Lake Nipigon (Animbigon Zaaga'igan – All you see is water). He was born and raised at his grandparent's house, everyday speaking Ojibwe and living in a traditional way. Winter camp, snowshoeing, trapping, fishing, moose hunting and blueberry picking were a part of everyday life. William paints brightly colored, traditionally inspired, Ojibwe style X-ray paintings. His artwork is motivated by his close connection to culture and dreams. William taught for several years at an Ojibwe Culture immersion school in Wisconsin. Currently William is a culture and language consultant for Fond du Lac Tribal & Community College and a Native Skywatchers team-member.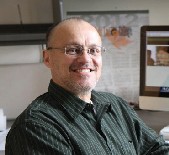 Jeff Tibbetts (Gaagige Giizhig) (Ojibwe) is from the Fond du Lac Indian Reservation (Nagaajiwanaang) located in Northern Minnesota. Currently, he is the Title III Project Director at the Fond du Lac Tribal and Community College. Jeffrey has been affiliated with the Native Skywatchers for several years. He is a self-taught artist who uses various materials for self-expression. He creates sculptures in wood, bone, or stone but has also used alternative methods and found materials, such as rusty cans, wire, old calendars or photos and blue glass in some of his work.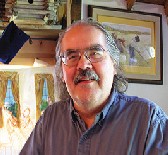 Carl Gawboy (Ojibwe) was born in Minnesota and taught at the College of St. Scholastica in Duluth. Several of his mural paintings are installed throughout Minnesota. "I have been referred to as the 'Ojibway Norman Rockwell.' My work primarily defines Ojibwe culture between 1850 and 1950, a century that best synthesizes Ojibwe activities and technology in transition because of European influence. Among my favorite themes is the spirit of everyday life depicted in rituals, harvesting, ricing, hunting, canoeing, and storytelling. I like to think that my paintings are "of place". There's a lot of gloomy sky, swampy landscapes, storm-tossed lakes and Jack Pines. The people I paint belong in those landscapes."